Construction Tracker
A newsroom tool to track neighborhood change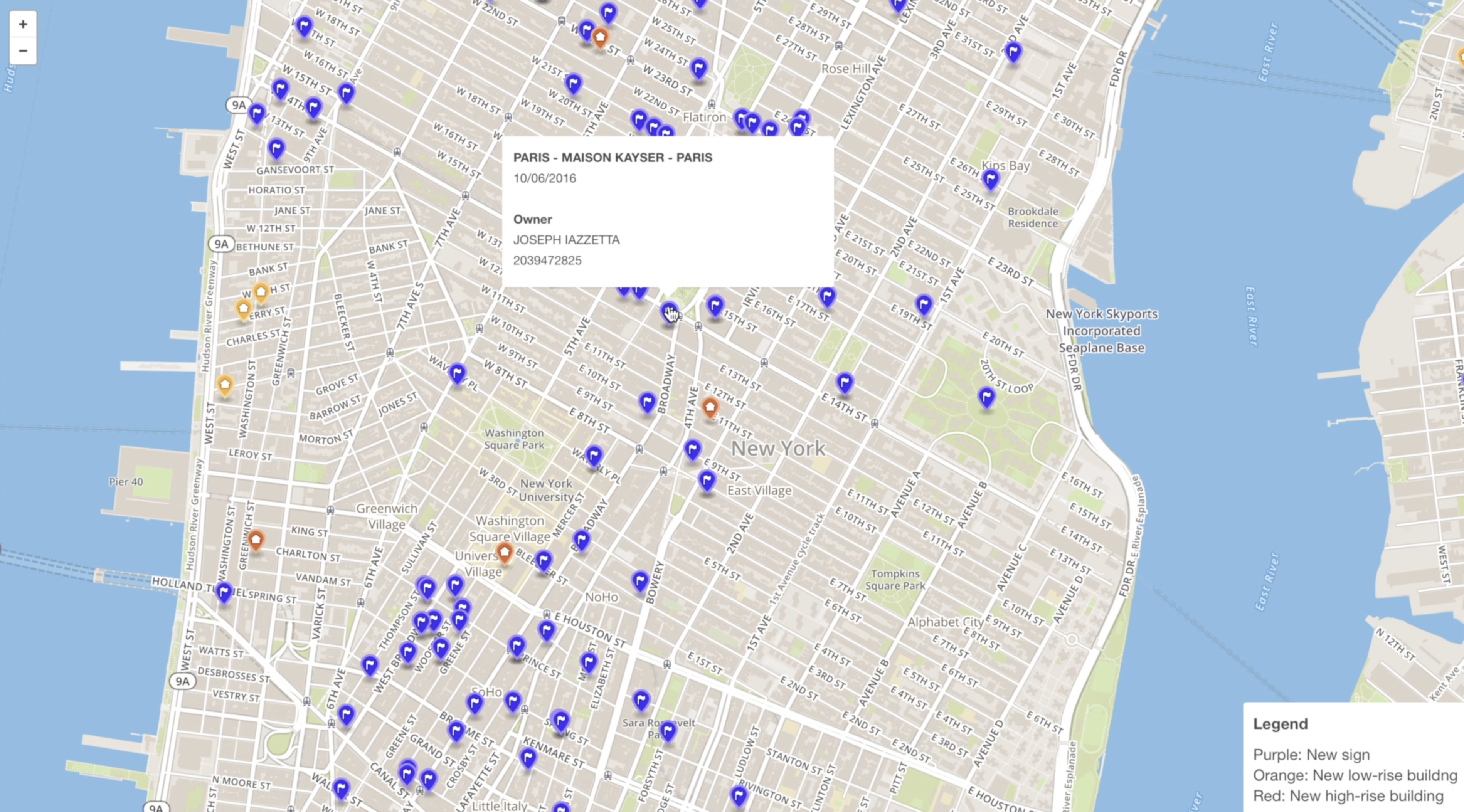 In a city as large and dynamic as New York, it can be challenging for news reporters to keep tabs on everything that is happening. This app was built as a lead generation tool to help journalists spot new businesses and high rise developments that could be potential reporting topics.
The app consumes two permit datasets maintained by the NYC Department of Buildings. Both are downloadable from the City of New York's open data portal. The first dataset tracks new buildings. The second dataset records permits for exterior signage where the sign's text is part of the permit data.
The app was built as part of the Facebook Journalism Project Hackathon, which brought together technologists and journalists to build innovative newsroom tools. Although the app was built as a quick proof of concept, the editor of a local online news service praised its potential utility for his newsroom.
Demonstration video