NYC Hired
Won $20K grand prize in NYC's top tech competition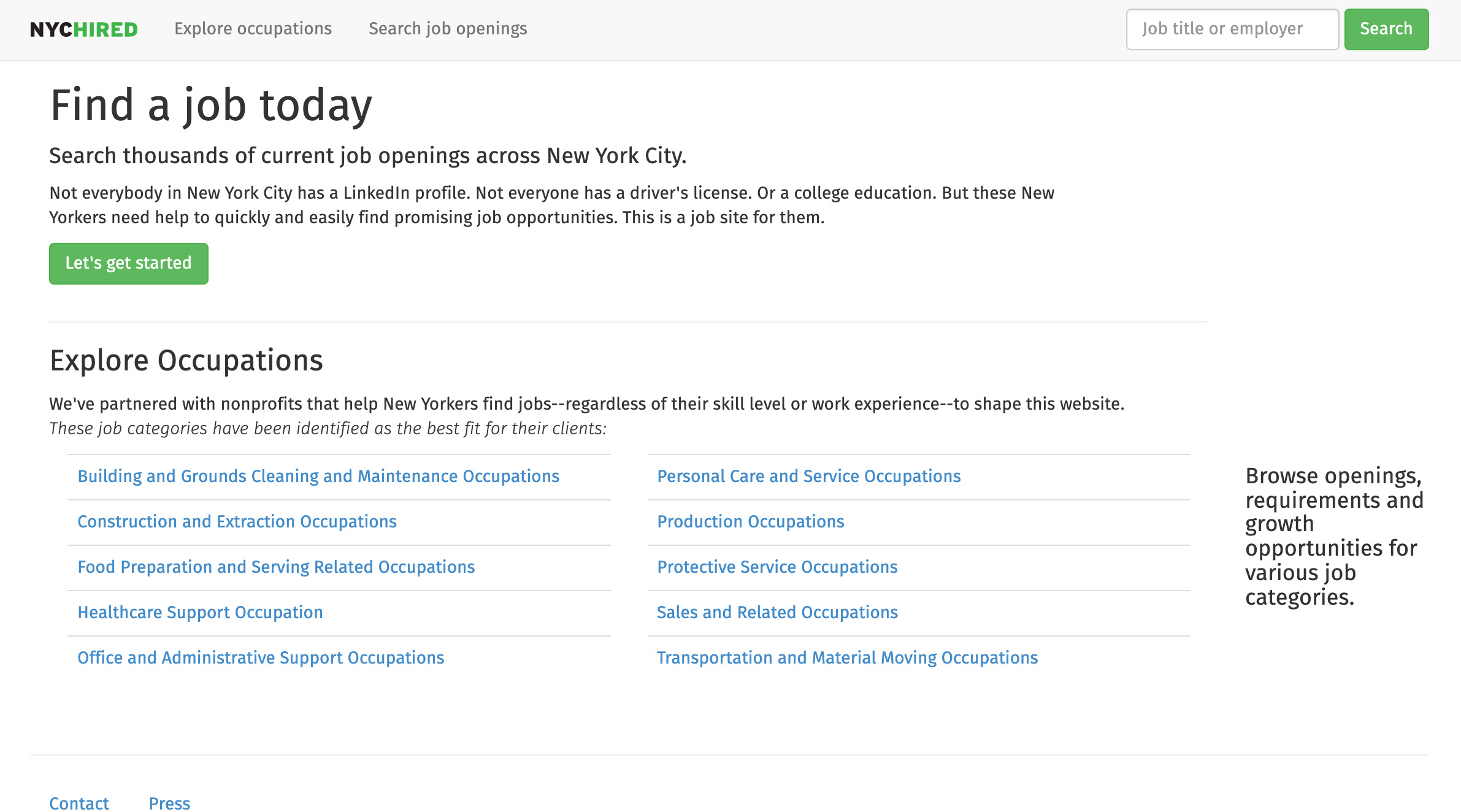 Some job search websites are designed to serve the employer and not the job seeker, leaving the user experience wanting. This website was built to address specific challenges faced by low-income job seekers. It was developed in partnership with the Federation Employment & Guidance Service, a large workforce agency with close to a century of experience operating in New York City. The collaboration was recognized by the Mayor of New York City with a $20,000 Grand Prize in the NYC BigApps Competition.
A novel user experience incorporated search criteria and job labeling for requirements like drug testing and having a drivers license. The job openings were filtered and ranked by quality: prioritizing openings that are considered to have better opportunities for on-the-job training and salary growth over time.
Two applications powered this site: a back-end application that performs extract, transform, and load (ETL) functions and a user-facing web application returning job openings.
Job openings were indexed and organized using the unstructured text of a job opening and its related metadata (employer name, city, zipcode, job classification). Natural Language Processing (NLP), k-means clustering and regular expressions provided deeper granularity and surfaced hidden patterns among job openings.
The job openings were sourced through a contract with CareerOneStop, a national workforce information provider operated by the State of Minnesota.